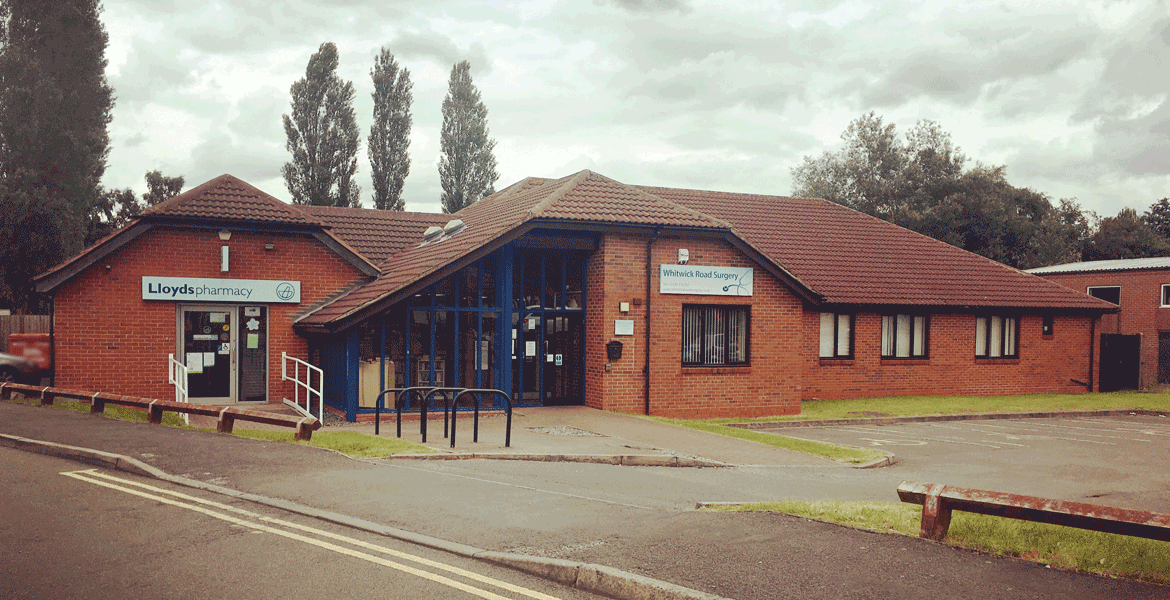 Whitwick Road Surgery
Whitwick Road, Coalville, LE67 3FA
Current time is 19:09 - Sorry, we're currently closed. Please call NHS 111
Telephone: 01530 836507
whitwickrd.surgery@nhs.net
Carer Support
Help at home from a carer:
Having a carer come to visit you in your home can make a huge difference to your life, especially if you have difficulty walking or getting around. It can help you stay living independently in your own home.
How can homecare help me and my family?
A carer can visit you at home to help you with all kinds of things including:
getting out of bed in the morning
washing and dressing
brushing your hair
using the toilet
preparing meals and drinks
remembering to take your medicines
doing your shopping
collecting prescriptions or your pension
getting out, for example to a lunch club
getting settled in the evening and ready for bed
cleaning (including putting on clean bed sheets)
doing the washing up
doing the laundry
gardening
Agencies employ trained carers and arrange for them to visit you in your home. You may not always have the same carer visiting your home, though the agency will try to match you with someone suitable.
Depending on your circumstances, your local council may contribute to the cost of homecare, or you may have to pay for it yourself. What you'll contribute depends on your income and savings. The council will work this out in a financial assessment.
As a surgery, we regularly liaise with the following caring agencies:
The Library High St, Coalville, LE67 3EA Directions
01530 833000 – Coalville Number
Leicester Shire & Rutland – 0116 299 2233
https://www.ageuk.org.uk/leics/
Registered Charity No. 1141274
Call: 01858 433232
Email: admin@vasl.org.uk
You can find other local home care agencies by:
search the NHS website for local homecare services and agencies and a list of national homecare organisations and then contact the ones that interest you
ask your council's social services department for information on the homecare agencies in your area. They may have a directory of homecare agencies on their website
contact the Care Quality Commission (CQC). All homecare agencies must register with the CQC. It can give you the latest inspection report on an agency
ask the United Kingdom Homecare Association (UKHCA) for a list of approved homecare agencies in your area
For more information, please visit https://www.nhs.uk/conditions/social-care-and-support-guide/care-services-equipment-and-care-homes/homecare/
What help can I get from social services?
As well as assessing the needs of the person you care for, your local council's social services department should give you a carer's assessment to see what help you might need in your caring role.
You can get a carer's assessment whether the person you care for is having their needs assessed or not.
The kind of help and support you could get includes:
-respite care to give you a break
-information on local support groups
-help with caring
– equipment to help you in your caring role.
You may also be entitled to a 'personal budget', which is the amount of money the council has calculated will cover the support needs identified in your assessment. This can be taken as a 'direct payment' and could help you maintain your interests outside of your caring responsibilities – for example, by covering membership of a club or an internet connection.
(Information from Age UK https://www.ageuk.org.uk/information-advice/care/helping-a-loved-one/getting-a-carers-assessment)
Useful websites:
Please visit our Local Area Page, this often has events for carers on. Click here for more information.
If you require any further support, please don't hesitate to contact us on 01530 836507 or email us on whitwickrd.surgery@nhs.net.