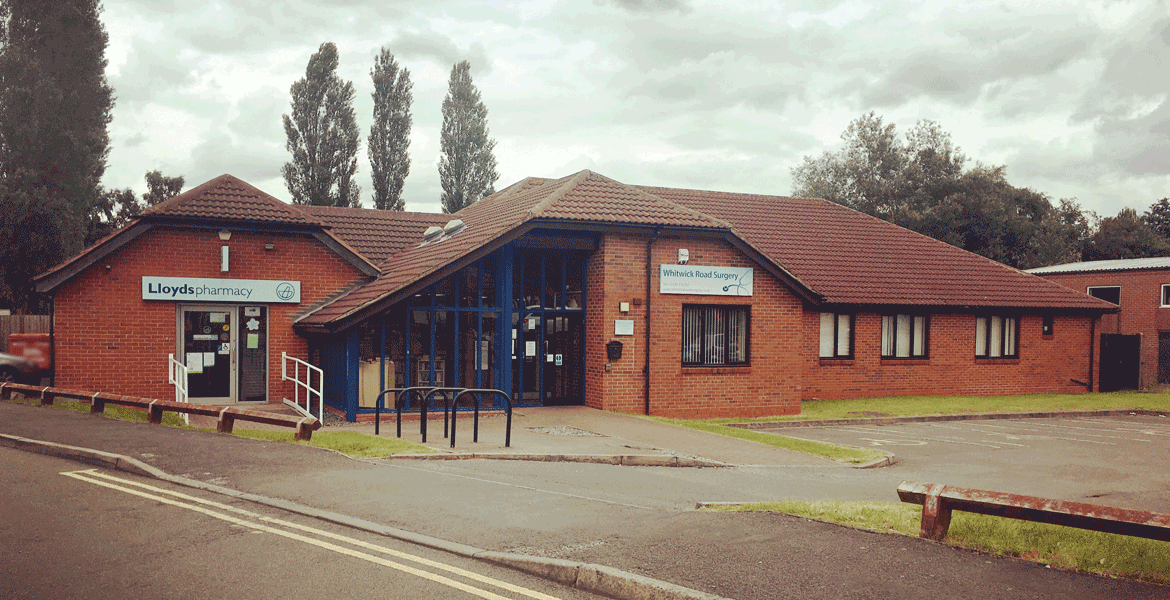 Whitwick Road Surgery
Whitwick Road, Coalville, LE67 3FA
Current time is 19:06 - Sorry, we're currently closed. Please call NHS 111
Telephone: 01530 836507
whitwickrd.surgery@nhs.net
New Patients
Thank you for your interest in registering with Whitwick Road Surgery.
Before deciding to register with our practice please check to see how our surgery works. You can do this by looking at the appointments page or asking reception any questions you may have. If you feel happy to register at this practice, you will need to complete our 'new patient registration form'.
We are able to take on any patients new to the area providing you live within the catchment area we cover. The practice covers the town of Coalville and also the following villages:
Whitwick
Thringstone
Ravenstone
Hugglescote
Ellistown (only part of village check with practice)
Swannington (only part of village check with practice)
Ibstock
Please click here to check our catchment area. – If you hand a registration form in when you are out of our area your registration will be refused.
Our registration forms are obtainable from the website (see below) and reception. These forms need to be completed and returned to the practice with proof of identity.
Once your registration forms have been approved it can take up to 14 days for you to be recognised on our systems. If you take regular medication, please inform our reception staff when you return your registration form.
Registration Form – Whitwick Road Surgery Registration (for both adults and children)
Please make sure you print and complete all forms, or your registration will be refused. You will need to know your NHS Number. 
Proof of Identity
Once your registration is complete, it is Practice Policy that we will need to see two forms of identification for each new adult registering with this practice and one form of identification for anyone under the age of 16.
One will need to have a photograph of the patient and the other must have their current address.
Acceptable forms of ID are:
Birth Certificate
Driving Licence
Passport
Marriage Certificate
Local Authority Rent Card
Paid Utility Bill
P45
Letter from Benefits Agency/Benefit Book/Signing on Card
For children under the age of 16 please bring birth certificate and/or a red book.
NOT acceptable
Library Card
Video Rental Card
Private Rent Book