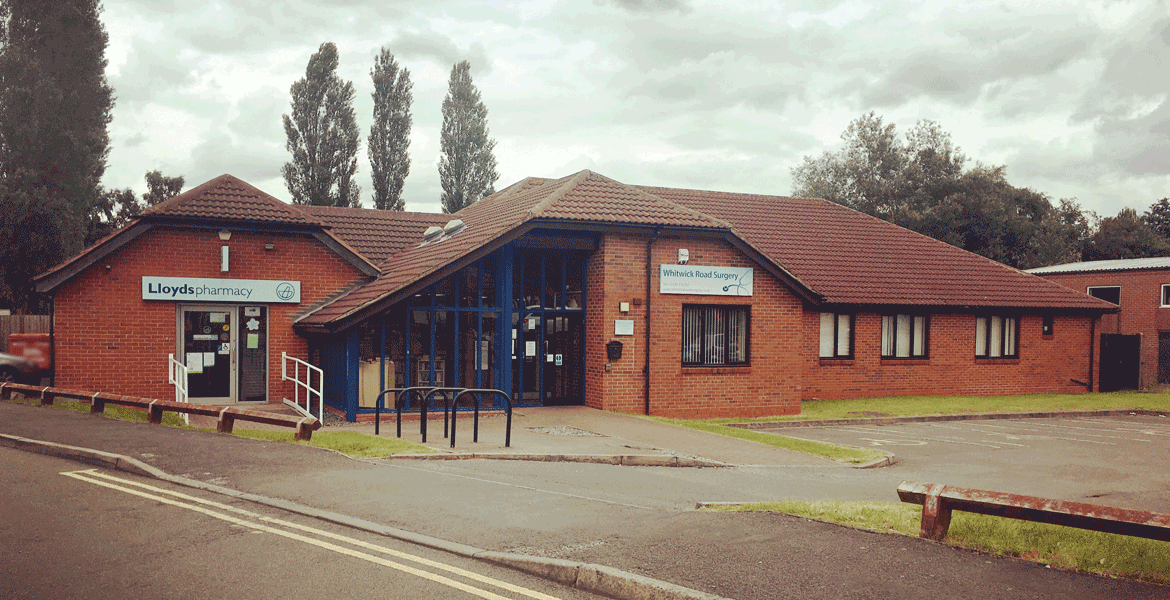 Whitwick Road Surgery
Whitwick Road, Coalville, LE67 3FA
Current time is 22:08 - Sorry, we're currently closed. Please call NHS 111
Telephone: 01530 836507
whitwickrd.surgery@nhs.net
Welcome to Whitwick Road Surgery
Please be aware, we kindly ask all appointments are made via the telephone rather than coming into the surgery, especially at 8am when we first open. We are currently going through staff changes here at Whitwick Road Surgery. This means we may not be able to book your appointment with the clinician you desire. We apologise for any inconvenience caused.
Practice Update News Letter 
We have recently made some changes on how we operate at Whitwick Road Surgery. These changes include how we book routine medication reviews, new staff changes, no longer prescribing medication for Acute Hay Fever, Rashes, Insect Bites/Stings and many other minor ailments. We kindly ask you to read the following article highlighting these important changes.  Click here to read our Practice Update News Letter 2022
      Scam  Alert  
We have been alerted by a patient that there is a scam circulating. Scammers are contacting vulnerable patients by telephone to discuss recent health issues offering them medication to help prevent/support these health issues. Please do NOT give any of your details to anyone you don't know. If you are ever unsure who you are talking to regarding your medical information, please contact the practice on 015320 836507 who can advise you further.
Enhanced Access – Patient Engagement Survey
As part of the ongoing NHS transformation, in 2019 the 12 GP practices in North West Leicestershire came together to form a Primary Care Network. All practices are required to open between the core hours of 08:00 and 18:30 and from 1st October 2022 the Primary Care Network will be asked to provide extra hours outside of core hours which will be known as Enhanced Access. We are keen to understand what you, as patients, would like to see available and we will use your feedback to help model the new service.
Please click on the link below to complete our short survey. This should take you no more than 5 minutes to complete.
https://forms.office.com/r/5bmmpfpxJC
Thank you for having your say. North West Leicestershire Primary Care Network
Latest News
News
Changes at Whitwick Road Surgery  We have recently made some changes on how we operate at Whitwick Road Surgery. These […]